Awarded the Judges' Incentive Award etc. at the 43rd Japan Book Design Concours 2008
July 9, 2009
Nissha Printing Co.,Ltd.
We were awarded the Judges' Incentive Award and the Japan Council for Promotion of Book Reading Award at the 43rd Japan Book Design Concours 2008 for its printing of the children's book "Rue and Linden: A Journey and Staying Home" published by Kodansha Ltd..
In addition, our printing of "The Kiyomizu Sannenzaka Museum Collection Kyoto Cloisonné The Works of Namikawa Yasuyuki" published by Tankosha Publishing Co., Ltd. received the Publishers Association for Cultural Exchange, Japan Award.

Hosted by the Japan Book Publishers Association and the Japan Federation of Printing Industries, this is a bookmaking and bookbinding competition held in Japan that covers books published during the previous year, and in which entries from publishing and printing companies, bookmakers, and designers are judged by category. The 43rd competition held this year received 344 entries covering 12 categories.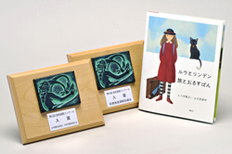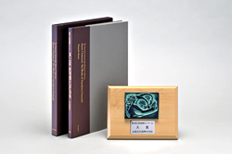 - The content of the web is information at press time, may change thereafter without notice. Planning goals, risks and uncertainties due to the fact, predictions and may differ from actual results. Please be forewarned.
- "Nissha" is a generic name of Nissha Co., Ltd. and "Nissha Group" is a Nissha Co., Ltd. and its group companies.