Touch Sensor
Providing sensing technologies for various markets from smartphones to automotive
Outline
Our film-based capacitive-type touch sensor is thin and light, while providing high visibility and narrow frames. It has been widely adopted in applications for smartphones, tablets, portable game players, industrial equipment (logistics related), mobility components, etc. in global markets.
Introducing features of touch sensors (touch screens).Our touch sensors meet various customer needs with 30+ years of experience.
Key Features
Using film as a base material, it is thinner and lighter than glass sensors so that there is no worry of cracking even if dropped.
Same level on transparency and price as glass sensor.
A wide range of sizes, from smartphones to automotive center information displays.
Not only flat panel, curved designs are possible by taking advantages of the characteristics of film.
The Photolithography Process can realize the narrow frame as of glass sensors.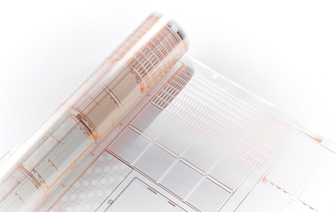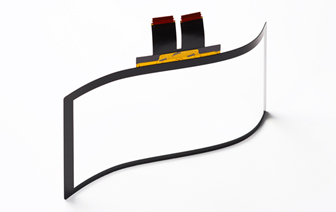 Target Markets
Nissha's touch sensors can be applied for products in various markets according to customer needs and diversification of applications.
Depending on the product application, we also provide the resistive-type touch sensor that features outstanding durability and exact sensing, and as well as simpler touch sensors with printing process.
Service System
We can offer not only the sensor alone, but also as the modules that is affixed to cover parts etc. We also flexibly respond with the patterns and configuration designs that match sensor chips selected by customers.
Product Form
Appearance
Application
Sensor

Smartphone /
Tablet

Sensor
+FPC

Home Appliance

Sensor
+FPC
+Cover Panel / Grass

Game/
Automotive Center Information Display

Sensor
+FPC
+Cover Panel / Grass
+LCD

Handy Terminal /
Touch Display for Industrial equipment
Curve shaped Large Touch Sensor
For the mobility market, we provide curve shaped large touch sensors to meet the next-generation design needs of automobiles. Please contact us for the details.
Features
Superior optical properties matching to OLED piano black displays
Curved shape up to Min 100mmR
Ultra-wide up to Max 1000mm
Achieved automotive application requirements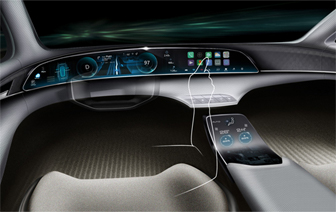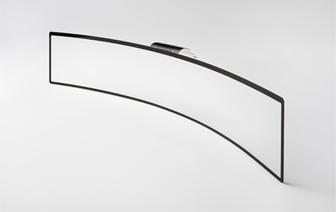 Touchless touch sensor
We are developing a touch sensor for "hover input", which enables input technology without touching the display. It can be used in various applications such as from medical market to digital signage.
Features
In addition, we also provide touch sensors with various functions such as glove-compatible and pen input.
Inquiry
Please feel free to contact us.