Nissha Developed iPhone/iPad Application for Appreciation of Art work
October 12, 2011
Nissha Printing Co.,Ltd.
Nissha Printing Co., Ltd. developed application for iPhone and iPad "NETSUKE: Micro sculpture of the Edo period" which is capable to expand and appreciate the work of art.

In this application, 52 pieces of famous Netsuke*1 which was selected from the book "ROKUSHO vol.4 Past and Present" (publisher MARIA SHOBO Co., Ltd.) are introduced with high quality images.
Each image can display by 10 times expansion. Therefore you can enjoy the micrometer-sized workmanship from a close distance. Also a scale bar on the display let you know how the work on the netsuke is small.

*1 Netsuke: Japanese traditional miniature sculptures used as a strap made of wood or ivory . There was a big trend in Edo period. The common size of netsuke is less than 1 inch with micrometer-sized scrimshaw.
* iPhone and iPad are registered trademarks or trademarks of Apple Inc., in the U.S. and other countries.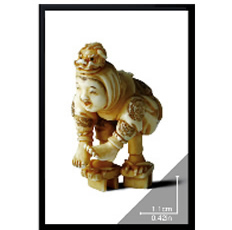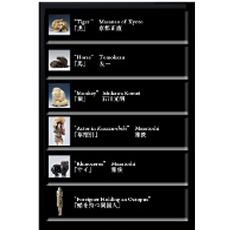 - The content of the web is information at press time, may change thereafter without notice. Planning goals, risks and uncertainties due to the fact, predictions and may differ from actual results. Please be forewarned.
- "Nissha" is a generic name of Nissha Co., Ltd. and "Nissha Group" is a Nissha Co., Ltd. and its group companies.