Received the Silver Awards at the 41st JPM Creative Design Show
December 9, 2011
Nissha Printing Co.,Ltd.
On November 24, 2011, we received the Silver Awards at the 41st JPM Creative Design Show.
JPM Creative Design Show is the biggest contest of domestic promotional industry, held under the auspice of Japan Promotional Marketing Institute Inc..

The winners
Food and non-alcohol drink category "Silver Award"
Rokko Butter Co., LTD.
Molded cheese into popular characters
Technical category "Silver Award"
Panasonic Corporation 
ECO navi 3D rally

Cosmetic category "Silver Award"
Hisamitsu Pharmaceutical Co., Inc.
COCOSALO floor display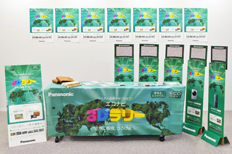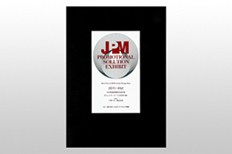 - The content of the web is information at press time, may change thereafter without notice. Planning goals, risks and uncertainties due to the fact, predictions and may differ from actual results. Please be forewarned.
- "Nissha" is a generic name of Nissha Co., Ltd. and "Nissha Group" is a Nissha Co., Ltd. and its group companies.