IMD has been adopted in Electrolux "Ergothree"
June 27, 2012
Nissha Printing Co.,Ltd.
The "Ergothree" vacuum cleaner from Electrolux (Headquarters: Sweden) was the first Japanese specification model from the company. IMD from Nissha Printing Co., Ltd. has been adopted in the cover panel on this product.
When the power is switched ON, a blue light shines through the cover panel. Our IMD contributes to the reproduction of an impressive design which combines both modern Northern European and traditional Japanese elements.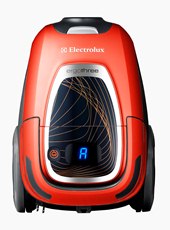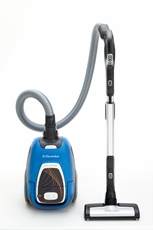 - The content of the web is information at press time, may change thereafter without notice. Planning goals, risks and uncertainties due to the fact, predictions and may differ from actual results. Please be forewarned.
- "Nissha" is a generic name of Nissha Co., Ltd. and "Nissha Group" is a Nissha Co., Ltd. and its group companies.