Sponsoring of the exhibition "TAKAHASHI Yuichi"
May 31, 2012
Nissha Printing Co.,Ltd.
Nissha Printing Co., Ltd. is a cosponsor of the exhibition "TAKAHASHI Yuichi" (Takahashi Yuichi: Pioneer of Modern Western-style Painting).
The exhibition is a retrospective of Takahashi Yuichi, a representative artist of the Meiji period and often referred to as Japan's first in Western-style painting, whose works include Salmon and Courtesan designated as important cultural properties, as well as Tofu and Main Street of Yamagata city. In addition to all noted works from Yuichi's early to late career, on displays are a series of documents (Yuichi's Historical Records), offering a comprehensive showcase of the brilliant Japanese pioneer of modern Western-style painting, Takahashi Yuichi.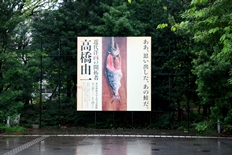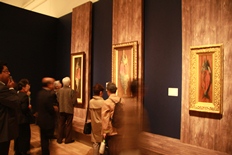 The schedule for the exhibition
*Touring Exhibition

April 28 to June 24, 2012 The University Art Museum-Tokyo University of the Arts
July 20 to August 26, 2012 Yamagata Museum of Art
September 7 to October 21, 2012 The National Museum of Modern Art, Kyoto
- The content of the web is information at press time, may change thereafter without notice. Planning goals, risks and uncertainties due to the fact, predictions and may differ from actual results. Please be forewarned.
- "Nissha" is a generic name of Nissha Co., Ltd. and "Nissha Group" is a Nissha Co., Ltd. and its group companies.