Sponsoring of the special exhibition "Yae no SAKURA Her Life and Legacy"
July 13, 2013
Nissha Printing Co.,Ltd.
Nissha Printing Co., Ltd., is offering its services as a co-sponsor of the special exhibition "Yae no Sakura" organized to coincide with NHK's 2013 period drama of the same title.
Yae (1845 to 1932) hails from the province of Aizu, Fukushima, and is known as the wife of Jyo Nijima, the founder of Doshisha University. On display at the exhibition is a choice assortment of about 200 items readily identifiable with the NHK drama currently on the air to depict the life of Yae. Going so far as to take up arms herself in the Boshin War, which practically marked the end of the Edo period, Yae lived the turbulent years as best she could and yet found herself in a province defeated in war and saw the castle town of Wakamatsu, where she was born and raised, reduced to ashes. After the war, Yae moved to Kyoto and lived through Japan's rapid transformation into a modern nation with remarkable resilience and determination, teaching school while learning English and the Bible on the side. In describing her comportment of the time, Nijima would avail himself of the expression "handsome woman."
The exhibition is aptly put together to communicate a message for recovery in the aftermath of the devastation left by the recent earthquake through the life story of Yae, who persevered through a period of equal tribulation while holding a teaching shared by the people of Aizu near and dear to her heart--May you be a flower blooming in adversity.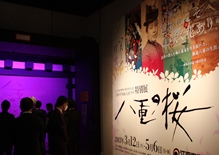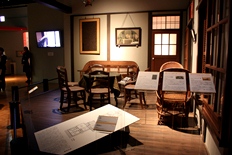 Overview
Name of exhibition

Sponsoring of the special exhibition "Yae no SAKURA Her Life and Legacy"

Schedule

July 13 - September 1, 2013 (Closed on Mondays)
10:00 - 18:00
Venue

The Museum of Kyoto

Official web site

http://www.bunpaku.or.jp/info_english.html
- The content of the web is information at press time, may change thereafter without notice. Planning goals, risks and uncertainties due to the fact, predictions and may differ from actual results. Please be forewarned.
- "Nissha" is a generic name of Nissha Co., Ltd. and "Nissha Group" is a Nissha Co., Ltd. and its group companies.