An online store is now open for the original smartphone case OneCover
June 24, 2014
Nissha Printing Co.,Ltd.
Nissha Printing Co., Ltd., has started sales of the OneCover* smartphone case from an online store for general consumers (for deliveries within Japan only). This is the company's first B-to-C business. Our goals are to secure a new sales channel.
OneCover is an original Nissha product that was created by combining the system developed in
the Information & Communication Business Unit
for image and manuscript receiving and the 3D dye sublimation technology of the Industrial Materials Business Unit, which makes it possible to decorate complicated 3D shapes.
An on-demand system to produce this OneCover has been introduced at mobile phone carrier stores and general stores since last year and it has been adopted for novelty goods at a popular apparel store. It has therefore built up concrete sales results before the launch of this online store.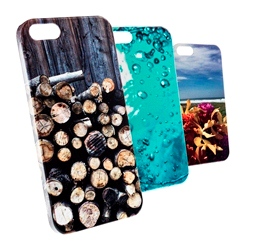 About OneCover
Naming
"One" refers to the fact that the cover is unique in the world. "Cover" includes the sense that the area other than the flat surface (i.e. the complicated 3D profile) is all covered or decorated.
Product concept
OneCover is a specially made smartphone case or household goods item just for you. For people who have a great affection for items around them, OneCover offers the opportunity for self-expression with their favorite item in a manner that is comfortable and very personal like a special romance, in a way that will be envied by others.
The special features of the OneCover smartphone case
The color reproducibility is high and also there is hardly any peeling or fading of the design during use.
The design is transferred with a fine detailed finish without gaps, including around the sides of the case.
It is a "Made in Kyoto" product manufactured in the traditional city of Kyoto.
OneCover online store

Online store URL
https://www.onecover.jp/ (Deliveries within Japan only)
Models supported
iPhone5/5S, iPhone5C, iPhone4S, GALAXY S4 JP, GALAXY S5
Price
2,980 yen
Ways to enjoy OneCover
Use your own data to produce an original case that will be unique in the world.
*We recommend the use of IE 11, Chrome or Safari when producing an original case.
Choose your favorite design from 149 original designs created by illustrators.
*We plan to further increase the number of designs available.

The products are each packed carefully in the OneCover original design package and delivered within about 1 week of ordering. OneCover is ideal as a special present for family, lovers, friends or anyone else important!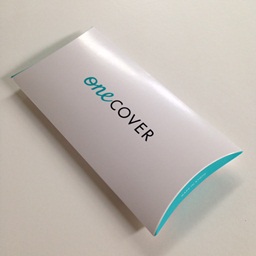 - The content of the web is information at press time, may change thereafter without notice. Planning goals, risks and uncertainties due to the fact, predictions and may differ from actual results. Please be forewarned.
- "Nissha" is a generic name of Nissha Co., Ltd. and "Nissha Group" is a Nissha Co., Ltd. and its group companies.