Nissha exhibits and sold OneCover at Taiwan
September 26, 2014
Nissha Printing Co.,Ltd.
Taiwan Nissha Co., Ltd., a Nissha Group company, exhibits and sale OneCover products (smartphone case) at the event in Taipei, Taiwan.
The purpose of this event is commemorating the release of iPhone6 and organized by T-Star which is the communication career of a major company in Taiwan.
*OneCover is registered trademarks or trademarks of Nissha Printing Co., Ltd.
*iPhone is registered trademarks or trademarks of Apple Inc., in the U.S. and other countries.
Event overview
Period and venue
September 25, 22:00~ Count down of the release of iPhone6
26, 15:00~22:00 Shinkong Mitsukoshi
27~28, 10:00~17:00 T-Star shop at Taipei 101
Items to be displayed and on sale
・T-Star original design (Photographer Mika Ninagawa design)
・Use your own data to produce an original case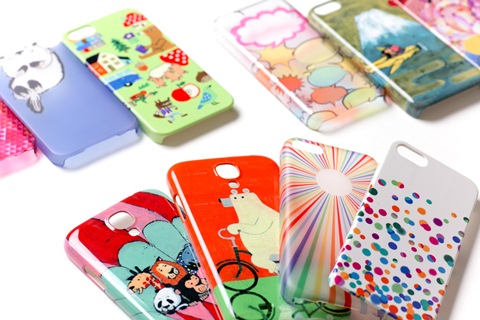 - The content of the web is information at press time, may change thereafter without notice. Due to risks and uncertainties, predictions may differ from actual results. Please be forewarned.
- "Nissha" is a generic name of Nissha Co., Ltd. and "Nissha Group" is a Nissha Co., Ltd. and its group companies.