Exhibits at 3Decotech Expo 2015
January 23, 2015
Nissha Printing Co.,Ltd.
Nissha Printing Co., Ltd. will participate in 3D Surface Decoration Technology Exhibition 2015, to be held in Tokyo Big Sight on January 28 to 30, 2015. Nissha booth will be "3R-08", exhibiting and introducing our surface decoration technology and products. (For detail, please click here.)
By incorporating delicate and well-designed patterns and function onto plastic and metallic parts with complex shapes, Nissha's decoration film method can be said to be ideal solutions for exterior parts in industrial products in terms of cost and environmental-friendliness.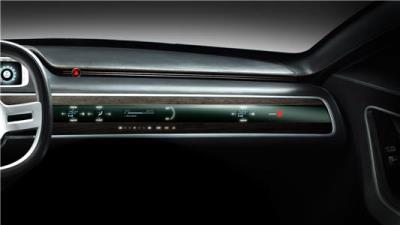 Exhibition overview
Exhibition name
3D Surface Decoration Technology Exhibition 2015
Period and place
January 28 -30, 2015 AM10:00~PM17:00
Tokyo Big Sight (Japan) , Nissha Booth:3R-08
Exhibiting Products
Click here to see detail
Related information
Official Web site of the exhibition
- The content of the web is information at press time, may change thereafter without notice. Planning goals, risks and uncertainties due to the fact, predictions and may differ from actual results. Please be forewarned.
- "Nissha" is a generic name of Nissha Co., Ltd. and "Nissha Group" is a Nissha Co., Ltd. and its group companies.