Exhibits at"25th FINETECH JAPAN - Flat Panel Display Technology Expo"
April 3, 2015
Nissha Printing Co.,Ltd.
Nissha Printing Co., Ltd., will exhibit product samples of
Force Sensors,
Capacitive-type Touch Film Sensors with the Photolithography Process,
Curved Touch Sensors, Wireless Sensor Networks at the "25th FINETECH JAPAN - Flat Panel Display Technology Expo", to be held from April 8 to 10 at Tokyo.
This is a World's leading exhibition for experts of Flat Panel Display industry including smartphone and tablet devices. Leading companies of FPD industry will introduce latest displays such as touch panels and OLEDs.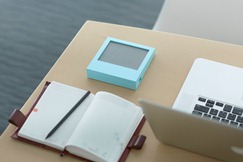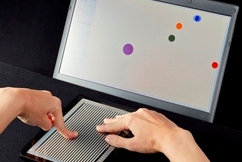 - The content of the web is information at press time, may change thereafter without notice. Planning goals, risks and uncertainties due to the fact, predictions and may differ from actual results. Please be forewarned.
- "Nissha" is a generic name of Nissha Co., Ltd. and "Nissha Group" is a Nissha Co., Ltd. and its group companies.