Sponsoring of the exhibition "Tove Jansson Exhibition - Living with Moomins - Tove100"
July 31, 2015
Nissha Printing Co.,Ltd.
Nissha Printing Co., Ltd. is a cosponsor of the "Tove Jansson Exhibition - Living with Moomins - Tove100", held at Abeno Harukas Art Museum in Osaka from July 25 to September 27, 2015.


A retrospective exhibition of Tove Jansson to commemorate the 100th her anniversary at the Finnish National Art Museum Ateneum this year, comes to Japan and travels 5 places including Osaka. This exhibition displays about 200 items of her works such as original drawings of Moomin series, oil paintings, illustrations for picture books and children's books and family portraits. A miniature of her summer cottage in Klovharu island, where she spent summers, is also exhibited. (*Quotation from the website)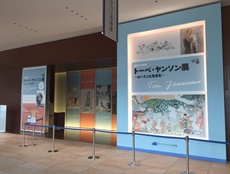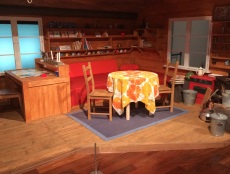 - The content of the web is information at press time, may change thereafter without notice. Planning goals, risks and uncertainties due to the fact, predictions and may differ from actual results. Please be forewarned.
- "Nissha" is a generic name of Nissha Co., Ltd. and "Nissha Group" is a Nissha Co., Ltd. and its group companies.