Used by Shogakukan for Luxury Art Book
—Developed High-Quality Color Digital Printing System —
March 1, 2016
Nissha Printing Co.,Ltd.
Nissha group company Nissha Printing Communications, Inc. (hereinafter "Nissha Printing Communications") has developed a color digital printing system capable of color reproduction on a level with offset printing.
The system is used by Shogakukan Inc. (headquartered in Chiyoda-ku, Tokyo; Masahiro Oga, Representative Director and President; hereinafter "Shogakukan") for producing the luxury art book Eternal Collection Spring 2016, published in March 2016.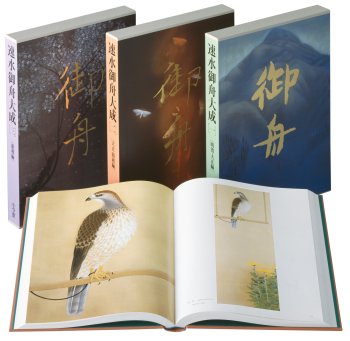 Features
Full color reproduction on a level with offset printing for small lot production
Optimal texture expression for art books using various types of paper
Consistent quality of printed matter, whether extremely large or small in quantity
Outline
Since its founding in 1929, Nissha continues to win acclaim from customers for high-resolution artistic printing in fields such as exhibition catalogs, photography books, and luxury bound art books.
Nissha Printing Communications carries this over into the high-quality color digital printing system, comprising a customized digital printer with built-in software based on long-cultivated plate-making technology. Digital data replaces plate-making film, an intermediate material used prior to digital printing, to realize consistent color management.
The system makes it possible to produce only the required quantity of art books, which in the past may have lost the opportunity for publication due to a small print run, and rare books, which may have been out of print due to limits in reprinting budget.
In producing the luxury art book Eternal Collection Spring 2016, Shogakukan welcomed the system's quality of color reproduction as well as the opportunity it provides to offer luxury books that were out of print despite potential demand.
Future Prospects
Nissha Printing Communications is set to meet demand not only for republication of luxury art books but also for reprinting of past exhibition catalogs. Through an online ordering system, it plans to expand application to products such as high-resolution photography books and build a model that meets diverse customer needs.
- The content of the web is information at press time, may change thereafter without notice. Planning goals, risks and uncertainties due to the fact, predictions and may differ from actual results. Please be forewarned.
- "Nissha" is a generic name of Nissha Co., Ltd. and "Nissha Group" is a Nissha Co., Ltd. and its group companies.