Exhibits gas sensor products at MICONEX 2016
September 14, 2016
Nissha Printing Co.,Ltd.
Nissha Printing Co., Ltd. group company FIS Inc. (hereinafter "FIS")will exhibit product samples of new gas sensor, module, gas detector, Sensor Gas Chromatograph which can be used to detect very small gas in various fields at MICONEX 2016 to be held from September 21 to 24 at New China International Exhibition Center, Beijing, China.
MICONEX is the international measurement instrumentation and automation trade show.

FIS aims at the sales expansion of gas sensor products in China.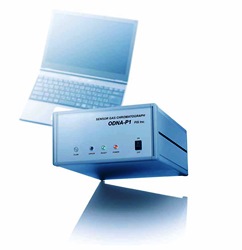 Exhibition overview
Name
MICONEX 2016
Period and venue
September 21 to 24, 2016
New China International Exhibition Center, Beijing
Items to be displayed
MEMS semiconductor gas sensor, Infrared system carbon dioxide sensor, Methane detection module for the natural gas car, Carbon monoxide / methane portable detector, Refrigerant gas detector, Contact combustion-type hydrogen sensor module, Sensor Gas Chromatograph, Semiconductor gas sensor, Semiconductor gas sensor module
Official Website
MICONEX 2016
Inquiry
Please feel free to contact us.

FIS Inc.
- The content of the web is information at press time, may change thereafter without notice. Planning goals, risks and uncertainties due to the fact, predictions and may differ from actual results. Please be forewarned.
- "Nissha" is a generic name of Nissha Co., Ltd. and "Nissha Group" is a Nissha Co., Ltd. and its group companies.