Exhibits samples of new Flexible Sensor at SEMICON Japan 2016
December 9, 2016
Nissha Printing Co.,Ltd.
Nissha Printing Co., Ltd. (hereinafter "Nissha") will exhibit product samples used new sensing technologies to support IoT at SEMICON Japan to be held from December 14 to 16 at Tokyo Big Sight.
Nissha's booth No. is 3831 at the area of WORLD OF IoT.
Exhibit examples
Gait Tracking Sensor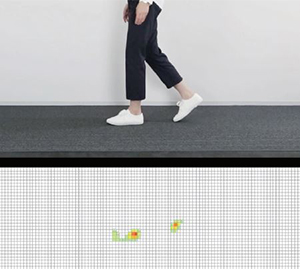 Gait Tracking Sensor broad load distribution sensor using NISSHA touch sensing technology, enables instant analyzing of your gait .By connecting each single sensor tile, the sensor system is extendable so to be installed any place. Gait Tracking Sensor provides more successful outcome in sports training and any potential needs.
* Reference exhibition
Non-Contact Vital Sensor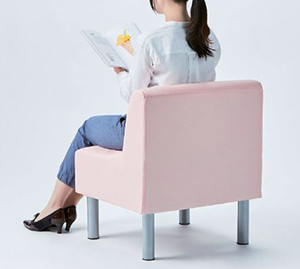 It is capable for measuring vital signals without wearing any devices but by one sit.
By installing flexible sensing materials, it realizes natural cozy sit.
* Reference exhibition
Exhibition overview
Name
SEMICON Japan 2016
Venue and Period
December 14 to 16
10:00 - 17:00
Tokyo Big Sight East Hall 3
Area of WORLD OF IoT, Booth No.3831
Items to be displayed
Gait Tracking Sensor
Non-Contact Vital Sensor
Wireless Sensor Network
Curved Force Sensor
Official website
SEMICON Japan
- The content of the web is information at press time, may change thereafter without notice. Planning goals, risks and uncertainties due to the fact, predictions and may differ from actual results. Please be forewarned.
- "Nissha" is a generic name of Nissha Co., Ltd. and "Nissha Group" is a Nissha Co., Ltd. and its group companies.