Nissha Kids' Day 2016 organized at Kyoto headquarters
January 13, 2017
Nissha Printing Co.,Ltd.
Nissha Printing Co., Ltd. organized a tour of its Kyoto headquarters for employees' children on November 3, 2016, in an event titled Nissha Kids' Day 2016. Participants on the crisp autumn holiday numbered 18 children and 17 guardians comprising Nissha employees and family members. The invitation to observe mothers and fathers at work, and the atmosphere of the company, aimed to develop in the children an affinity with Nissha as well as foster awareness about working.

Under the theme of discovering the "Wows" of Nissha, the children not only observed workplaces but also interviewed employees as Nissha Kids Special Correspondents.

The group first gained the experience of a professional photo shoot at Nissha's in-house studio. Following a lesson in interview techniques by the staff of Corporate Communications, they prepared a deck of question flashcards. The tour of workplaces focused on Nissha's paper printing and plastic molding factories. The speed and sound of the huge printing press, and the movements of the children's first molding machine drew a storm of "wows." Interview questions like "What were your happiest and most troubling moments at work?" and "Where do you find job motivation?" prompted wholehearted responses from the employees. In the recap session, many of the children's hands shot straight up when asked if they discovered the "wows" of Nissha.

The program also included a group photo with a drone camera, a special Kids' Day lunch at the corporate cafeteria, and finally a ceremony in which each child was granted a Nissha Kids Special Correspondent certificate complete with their photo.
Nissha Printing Co., Ltd. plans to continue its efforts to support future generations.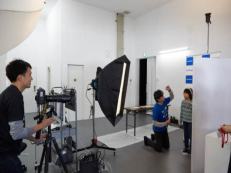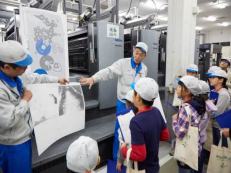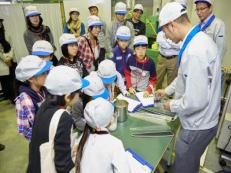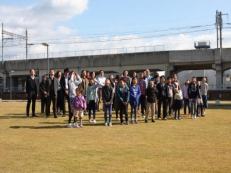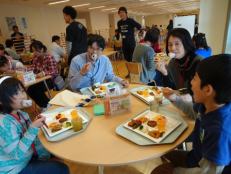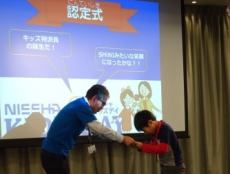 Images of the event and the contents of the children's interviews are scheduled for editing by Corporate Communications and distribution to the participants as the "Nissha Kids' Day Press."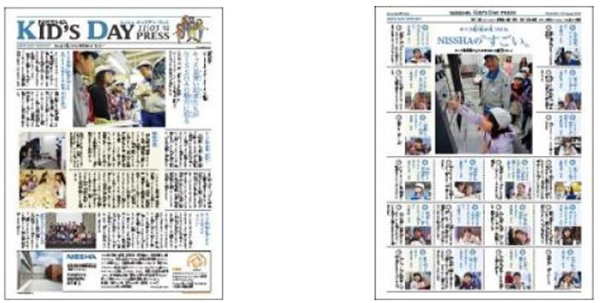 - The content of the web is information at press time, may change thereafter without notice. Planning goals, risks and uncertainties due to the fact, predictions and may differ from actual results. Please be forewarned.
- "Nissha" is a generic name of Nissha Co., Ltd. and "Nissha Group" is a Nissha Co., Ltd. and its group companies.