Exhibits samples at "Barrier Free 2018"
April 13, 2018
Nissha Co., Ltd.
Nissha Co., Ltd. (hereinafter "Nissha") will exhibit product samples at "Barrier Free 2018" to be held from April 19 to 21, 2018 at INTEX OSAKA. At the booth (No.2-411), Nissha will exhibit a patient monitoring system "Care One" which new functions are added and former functions are improved.

Nissha's monitoring system "Care One" released in September 2017 was developed for long-term care facilities, and it is the system of using a wireless sensor and a cloud system. It can monitor several people at the same time and to send an alert to a display or an e-mail to a phone if something happens. The contents of notification will be recorded and saved automatically, helping to streamline the work of caregivers and enabling the sharing of data in a timely manner(※1). This system will reduce staff's work and costs because it doesn't need any power source installation work to introduce "Care One" into facilities.
You can experience new functions. Please visit Nissha's booth!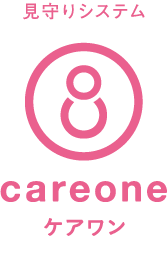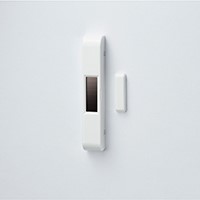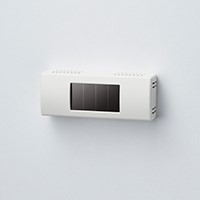 Features of Care One
① Easy installation without work on electrical equipment.
② Easy operation with a remote control.
③ No need maintenance because there is no battery.
④ Secure patient's privacy by not using camera.

Additional new functions
① Sharing a notification
It can share the notification between units.
② Calls
When someone push a call button which is placed in every room, "Care One" monitor will catch a call.
③ No notification temporary
To avoid a false alarm, when a staff enter a room, it can control stop an alert. Entrance and exit are automatically recorded.

As improvements, it updates a display design to use easily for users and adds customizable function of a setting alarm length.

※1: "Care One" cooperate with ND Software Co., Ltd.'s (Head Office: Nanyo-shi, Yamagata; President Hiroshi Sato) Integrated Record Keeping System and it keeps alert records automatically.

Barrier Free 2018 Overview
Name
Barrier Free 2018
Period
April 19 to 21, 2018
10:00~17:00
Venue
INTEX OSAKA
Nissha booth No.2-411
Items to be displayed
Care One, a patient monitoring system
Official web site
Barrier Free 2018
- The content of the web is information at press time, may change thereafter without notice. Planning goals, risks and uncertainties due to the fact, predictions and may differ from actual results. Please be forewarned.
- "Nissha" is a generic name of Nissha Co., Ltd. and "Nissha Group" is a Nissha Co., Ltd. and its group companies.