Nissha Exhibits Patient Monitoring System Care One
at International Home Care & Rehabilitation Exhibition

October 10, 2018
Nissha Co., Ltd.
Nissha Co., Ltd. (hereinafter, "Nissha") is set to exhibit its patient monitoring system Care One at the International Home Care & Rehabilitation Exhibition, to be held October 10–12, 2018, at Tokyo Big Sight.

Nissha's Devices Business Unit takes advantage of technology cultivated through development of the core product of film-based touch sensors to create market-leading next-generation sensing systems including wireless sensor networks for the IoT market.
The patient monitoring system Care One, combining wireless sensors with a cloud platform, is designed to monitor multiple residents at once in elderly nursing homes and other long-term care facilities.
Care One comprises three types of monitoring sensors: temperature and humidity sensor for detecting anomalies in the indoor environment, door sensor for detecting entry and exit, and occupancy sensor for detecting motion within rooms. In the event of an anomaly, the system generates sound and screen display alerts on a dedicated terminal, and sends notification by e-mail to the caregiver's smartphone. Notifications are automatically recorded on the cloud, making the data available for viewing on a dedicated web page and used to identify residents' routines. Connection with the welfare service support software Honobono Next*1 will further enable efficient record keeping. With monitoring sensors and notification preventing and assisting the early discovery of accidents, and the accumulated data visualizing caregiving tasks and helping to identify residents' behavior patterns, Care One contributes to reduction in the regular rounds of checking on residents and to streamlining of the caregivers' work.
Visitors are invited to the Nissha booth to experience the patient monitoring system Care One.

*1 "Care One" cooperate with ND Software Co., Ltd.'s (Head Office: Nanyo-shi, Yamagata; President Hiroshi Sato) Honobono Next and it keeps alert records on the cloud automatically.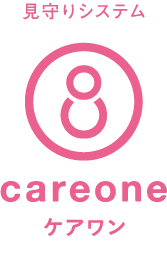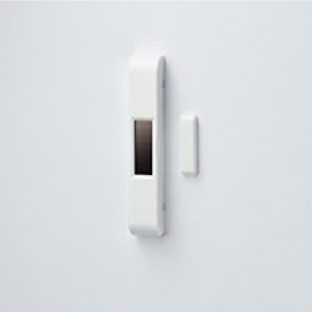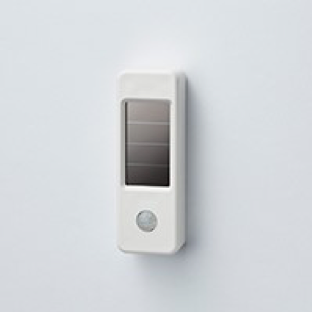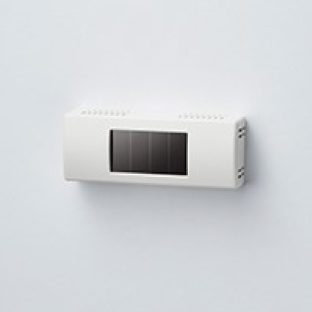 Features
1. Simple installation
Compact, cordless monitoring sensors can be attached with double-sided tape, eliminating the need for power source installation work and facilitating the transfer of sensors between locations within the facility.

2. High extensibility
Internet connection enables extension to various functions, such as the welfare service support software Honobono Next, cloud-based web applications, and e-mail notifications.

3. Excellent versatility and cost performance
Sensors may be used for monitoring private rooms, common spaces, and a variety of other locations. Pricing is set at a practical level.

4. Security for both caregivers and residents
Sensors, not cameras, detecting the movement of people and things protect the privacy of the residents for a sense of security.

Remote control operation is easy for caregivers who may have difficulty handling computers and machinery.

Name
45th International Home Care & Rehabilitation Exhibition (H.C.R. 2018)
Period
October 10 (Wed) - October 12 (Fri), 2018
10:00am - 5:30pm (last day until 4:00pm)
Venue
Tokyo Big Sight
Nissha Booth:7-05-04
Items to be displayed
Patient Monitoring System Care One
Official web site
http://www.hcrjapan.org/english/
- The content of the web is information at press time, may change thereafter without notice. Planning goals, risks and uncertainties due to the fact, predictions and may differ from actual results. Please be forewarned.
- "Nissha" is a generic name of Nissha Co., Ltd. and "Nissha Group" is a Nissha Co., Ltd. and its group companies.