Nissha Group Exhibits at Museum Messe 2018 in TNM
November 27, 2018
Nissha Co., Ltd.
Nissha Co., Ltd. subsidiary Nissha Printing Communications, Inc. (hereafter, "Nissha Printing Communications") is set to exhibit at Museum Messe 2018 in TNM, to be held at Tokyo National Museum (TNM) Hyokeikan on November 28 and 29, 2018, to coincide with the 66th Annual Conference of the Japanese Association of Museums.

Nissha was founded on the aspiration to provide fine artistic printing no others can compete with, and has since handled painting and photography books that require high levels of color reproduction. Taking advantage of this experience, at present Nissha offers cultural asset art solutions designed to support every need associated with cultural assets and artworks. The exhibit booth will present Nissha's suite of art solutions, from high-definition digital input to digital archiving for data storage, management, and use in websites, high-definition printing, and republishing and replicating. It will also introduce the high-quality color digital printing system Nissha Digital Printing (NDP) and a new product developed from it, the high-quality catalog production system NDP artbook.

NDP artbook (High-quality Catalog Production System for Museums)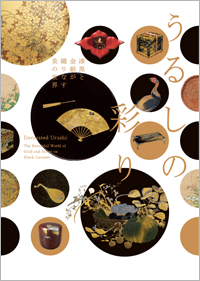 NDP artbook offers museums a free online system for the simple production of catalogs and collected artworks with the quality of fine artistic printing. Developed jointly with CrossDesign Inc. (Head Office Chiyoda-ku, Tokyo; Representative Director Nobuhiro Kurosu), it responds to demand from museums to produce low-budget, high-quality catalogs. The system enables the customer to intuitively create a design and layout online, without the need for specialized software. The data is sent automatically to Nissha Printing Communications, which prints the catalog drawing on the experience cultivated in fine artistic printing and using the latest digital printer. Digital printing makes it possible to publish even small quantities.



Museum Messe 2018 in TNM Overview
Name
Museum Messe 2018 in TNM
Period
November 28 (Wed) - November 29 (Thu), 2018
10:00am - 5:00pm
Venue
Tokyo National Museum (TNM) Hyokeikan
Items to be displayed
NDP
NDP artbook
Artize MA
Ultra-high Definition Digital Photography
Exhibition support (catalog, bookbinding, merchandise)
Republishing and replicating
High-definition fabric printing Fabright
Official web site
https://www.j-muse.or.jp/02program/projects.php?cat=2
Inquiry
Please feel free to contact us.
- The content of the web is information at press time, may change thereafter without notice. Planning goals, risks and uncertainties due to the fact, predictions and may differ from actual results. Please be forewarned.
- "Nissha" is a generic name of Nissha Co., Ltd. and "Nissha Group" is a Nissha Co., Ltd. and its group companies.