Nissha held the 101th Ordinary General Meeting of Shareholders
March 24, 2020
Nissha Co., Ltd.
Nissha Co., Ltd. (hereinafter, "Nissha") held the Ordinary General Meeting of Shareholders of 101st Business Term on March 24, 2020 at Global Headquarters of Nissha, where 224 shareholders attended.
After the business reports, two matters were deliberated and all of them were approved and carried as raised in the original proposal. In the Q&A session, 6 shareholders asked 12 questions regarding profitability and competition in Mobility (Automotive) market, impact by Coronavirus to Nissha's productions, and expected effect out of Measures to Strengthen Profitability, etc.
After the General Meeting, we held a brief session for the management objectives and strategies. Junya Suzuki, Chairman of the Board, President and CEO of Nissha, explained about the progression of the Sixth Medium-term Business Plan (from January 1, 2018 through December 31,2020).

In order to prevent the spread of infection of the novel coronavirus (COVID-19), directors of the boards, staff and attendees wore masks and use alcohol properly to disinfect. In addition, we cancelled events as product exhibition and Main Hall tour, which have usually been combined to the General Meeting of Shareholders.

We would like to express our deep appreciation to all shareholders who attended the General Meeting and exercised the voting rights in advance.

Outline of the General Meeting
Date and time
March 24, 2020 10:00 a.m. – 11:22 a.m.
Venue
Global Headquarters of Nissha Co., Ltd. (Kyoto, Japan)
Today's attendance
224 shareholders
Matters reported

Report on the Business Report, Consolidated Financial Statements for the 101th business term (from January 1, 2019 through December 31, 2019) and the Audit Results of the Accounting Auditor and the Audit and Supervisory Board
Report on the Non-consolidated Financial Statements for the 101th business term (from January 1, 2019 through December 31, 2019)

Proposals resolved
Proposal 1: Election of nine (9) Directors of the Board
Proposal 2: Election of two (2) Audit and Supervisory Board Members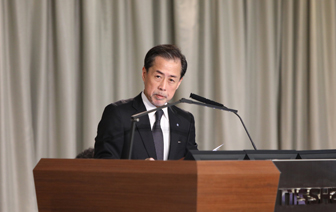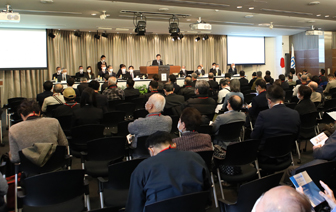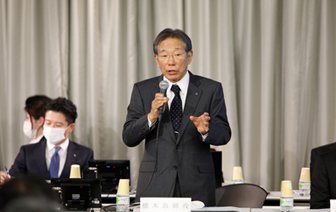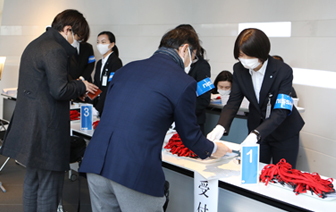 - The content of the web is information at press time, may change thereafter without notice. Due to risks and uncertainties, predictions may differ from actual results. Please be forewarned.
- "Nissha" is a generic name of Nissha Co., Ltd. and "Nissha Group" is a Nissha Co., Ltd. and its group companies.