Exhibit sustainable packaging materials at "EcoPro Online 2020"
November 26, 2020
Nissha Co., Ltd.
Nissha Co., Ltd. (hereinafter "Nissha") is set to exhibit at EcoPro Online 2020, to be held from November 25, 2020. Nissha will display molded products using pulp and biodegradable materials in the pavilion of Japan Clean Ocean Material Alliance (CLOMA), which Nissha is a member of.
*Japan Clean Ocean Material Alliance (CLOMA) : An alliance that aims to solve the issues of marine plastic litter by 2050 with 100% recycling of plastic products such as containers and packaging, and actively engages in five key actions such as development and dissemination of 3R (reduce, reuse and recycle) technology and alternative technologies.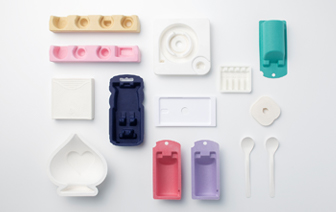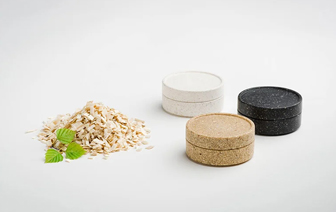 Nissha's sustainable packaging materials made from naturally derived materials contribute to controlling global warming due to increased carbon dioxide emissions and to decreasing pollution of the natural environment, by reducing the amount of plastic used. Please take a look at our products from the official website of EcoPro Online 2020.

Exhibition Overview
Name
EcoPro Online 2020
Dates & Times
November 25 - 28, 2020
10:00-17:00 (After the exhibition is over, the archive will be open until December 25.)
Venue
Pavilion of countermeasure for marine plastic litter
Items to be displayed
Molded product using pulp and biodegradable materials
Official website
https://eco-pro.com/2020/ (Japanese only)
EcoPro Online 2020 is a comprehensive environmental exhibition that introduces the latest trends such as next-generation technologies and products, services, CSR activities, environmental conservation activities, environmental policies, industry-academia-government collaboration, and so on. This exhibition aims to realize a sustainable society by protecting the environment and solving social issues through the dissemination of environment-friendly products, environment-related technologies, and services.

Inquiry
Please feel free to contact us.
- The content of the web is information at press time, may change thereafter without notice. Planning goals, risks and uncertainties due to the fact, predictions and may differ from actual results. Please be forewarned.
- "Nissha" is a generic name of Nissha Co., Ltd. and "Nissha Group" is a Nissha Co., Ltd. and its group companies.