Notice Regarding Capital & Business Alliance with RIVERFIELD Inc.
June 30, 2021
Nissha Co., Ltd.
Nissha Co., Ltd. (hereinafter "Nissha") signed a contract on June 30, 2021, for a capital and business alliance with RIVERFIELD Inc. (hereinafter, "Riverfield"), a company which researches, develops and sells surgery support robots and other medical treatment devices.
Riverfield was founded in 2014 as a venture company for developing medical equipment. It develops surgery support robots that make use of its proprietary pneumatic precision control technology and has manufactured and sold the EMARO endoscope manipulator robot since 2015.
Under the brand Nissha Medical Technologies, Nissha's Medical Technologies Business Unit manufactures and sells mainly single-use products such as surgical devices for minimal invasive treatments and medical wearable sensors. Along with providing contract design and manufacturing services for major medical device manufacturers on a global basis, the business unit also manufactures and sells own brand products for medical institutions. In the field of surgical devices, the spread of surgery support robots is seen as a business opportunity.
With this capital and business alliance, Nissha will acquire about 2%* of common share in Riverfield, and cooperate in the development of Riverfield's surgery support robots and related products. This will deepen our knowledge of surgery support robots and market needs, and will be able to be utilized in future business development such as contract design and manufacturing services of key parts of surgery support robots.
* Nissha's shareholding ratio of Riverfield can fluctuate depending on Riverfield's capital raising.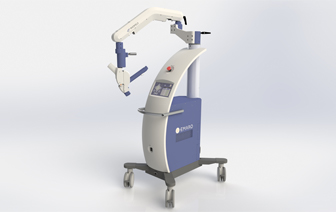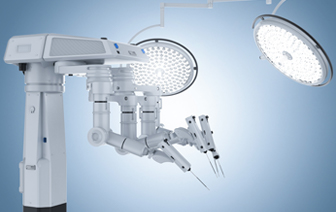 Overview of RIVERFIELD Inc.
| | |
| --- | --- |
| Location | Yotsuya Medical Bldg. 5th floor, 20 Samon-cho, Shinjuku-ku, Tokyo |
| Representative | Kotaro Tadano (CEO, Associate Professor at Tokyo Institute of Technology) |
| Established | 2014 |
| Employees | 40 (As of April 2021) |
| Business outline | R&D for and sales of surgery support robots and other such medical apparatus |
| Official website | https://www.riverfieldinc.com/en/ |
Outlook going forward
The impact of this transaction on Nissha's consolidated results for the current fiscal year is expected to be negligible. Going forward, if revisions to business forecasts or the announcement of other matters become necessary, we will make prompt disclosure of the same.
- The content of the web is information at press time, may change thereafter without notice. Planning goals, risks and uncertainties due to the fact, predictions and may differ from actual results. Please be forewarned.
- "Nissha" is a generic name of Nissha Co., Ltd. and "Nissha Group" is a Nissha Co., Ltd. and its group companies.