Launch an Integrated Brand for Decoration Field
"Nissha SurfaceWorks"
July 3, 2023
Nissha Co., Ltd.
Nissha Co., Ltd. (hereafter, "Nissha") has launched "Nissha SurfaceWorks" to serve as its integrated brand for decoration field of our Industrial Materials business.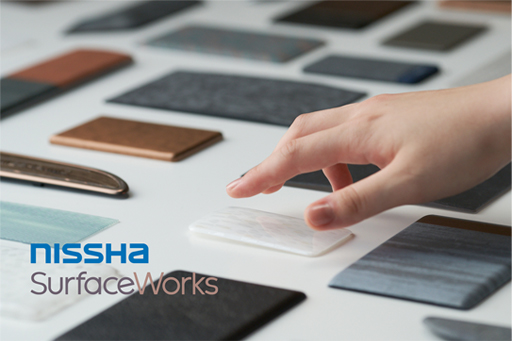 Nissha is offering decorative solution (decorative film and molded parts) that adds various range of designs on plastic molded surfaces including wood grains and metallic. IMD*, a major process of this solution, has been adopted by a number of global companies in mobility, home appliances and consumer electronics markets.
*IMD: In-Mold Decoration. Nissha's proprietary process, simultaneous molding with decorative and/or functional films. IMD is a registered trademark of Nissha Co., Ltd.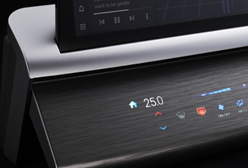 Recently, the range of value we are offering extends beyond decorative designs to functions such as touch sensors and light transparency (light-based displays) through a combination of various processes including IMD or technologies.
In order to respond to the customer's needs more flexibly without confined by conventional processes, technologies or ideas, we redefined the value proposition through this business as SurfaceWorks.
Under the SurfaceWorks brand, we intend to further grow the business by providing more diverse value and to achieve sales of more than 45 billion yen in 2025.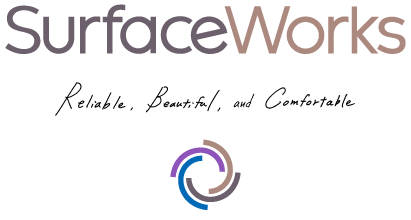 We are continuously providing beauty and comfort experiential values by adding various elements of design and functionality to the "Surface" where people and the product interact.
Inquiry
Please feel free to contact us.
- The content of the web is information at press time, may change thereafter without notice. Due to risks and uncertainties, predictions may differ from actual results. Please be forewarned.
- "Nissha" is a generic name of Nissha Co., Ltd. and "Nissha Group" is a Nissha Co., Ltd. and its group companies.