Announcement of Asset Acquisition
for Cardinal Health, Inc.'s Medical Chart Paper Business
November 10, 2023
Nissha Co., Ltd.
We are pleased to announce that Nissha Medical Technologies (headquartered in New York, the United States, hereinafter "NMT"), a consolidated subsidiary of Nissha Co., Ltd. (headquartered in Kyoto, Japan, hereinafter "Nissha"), has completed the asset acquisition of the medical chart paper business from Cardinal Health, Inc. (headquartered in Ohio, the United States, hereinafter "Cardinal Health")

At Nissha Medical Technologies, we have long been committed to delivering high-quality and value-added products in the field of medical devices on a global scale. We offer medical device contract development and manufacturing services (CDMO) primarily to major medical device manufacturers in Europe and the United States, as well as manufacturing and selling our own branded products such as ECG electrodes, defibrillation electrodes, and medical chart paper for healthcare institutions.

The acquired medical chart paper business of Cardinal Health focuses on the manufacturing and sales of patient monitoring chart paper for cardiology and fetal monitoring in addition to the sale and distribution of digital imaging media. Cardinal Health provides patient monitoring charts and media compatible with the main recording devices used in many healthcare institutions, particularly in the United States.

Through this acquisition, we will expand our product lineup of branded medical chart paper and gain access to new sales channels. Furthermore, through the integration of operations, including the transfer of Cardinal Health's manufacturing lines to NMT, we aim to improve operational efficiency, leading to enhanced profitability.
Medical Recording Chart Paper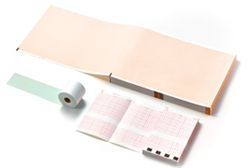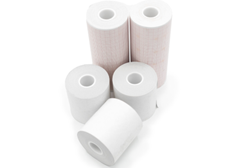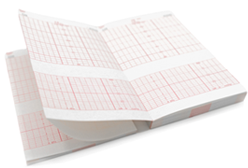 Outlook Going Forward
The impact of this transaction on Nissha's consolidated results for the current fiscal year is expected to be negligible. Going forward, if revisions to business forecasts or the announcement of other matters become necessary, we will make prompt disclosure of the same.
- The content of the web is information at press time, may change thereafter without notice. Due to risks and uncertainties, predictions may differ from actual results. Please be forewarned.
- "Nissha" is a generic name of Nissha Co., Ltd. and "Nissha Group" is a Nissha Co., Ltd. and its group companies.