Nissha Printing Co., Ltd. has developed a prototype of the table type wireless charger available in everyday life.
You can charge your smartphone and table PC wirelessly only by placing them on the table.
November 15, 2012
Nissha Printing Co.,Ltd.
Nissha Printing Co., Ltd. has developed a prototype of the table type wireless charger with the use of the "capacitive coupling wireless recharging system" developed by Murata Manufacturing Company, Ltd.
Background of development
As needs for smaller and thinner mobile devices and faster communication have grown, more and more people charge their smartphones and tablet PCs at their home and office. For this reason, expectations for the introduction of the wireless charge function that does not require the conventional power supply with necessary an AC adaptor has been rising.
Details of the prototype
We have succeeded to add the charge function to the prototype without impairing its appearance by installing a thin wireless charge electrode on the table surface. The prototype is designed in consideration of usage scenes in everyday life - the prototype can charge a smartphone and a tablet PC at the same time and has a built-in infrared ray sensor so that it turns on automatically when person approaches.
We are aiming to develop a wide range of wireless power transmission items such as the floor and the wall in addition to the table.
Main features of the prototype
Wireless charge is enabled by placing a jacketed receiver with a thickness of 1.0 mm or less on the back surface of a smartphone or a tablet PC. The thickness of the electrode is 0.1 mm or less, so the wireless charge function can be provided with little change of the thickness of a mobile device and its charger.
The table top plate is oak and the wireless charge related icons are hidden, so the power transmission table is excellent in design as a piece of furniture.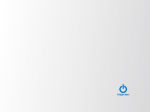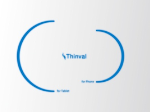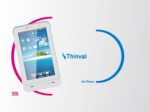 Main specifications of the prototype
Table size
50 cm (Width) x 50 cm (Depth) x 47 cm (Height)
Thickness: 5 cm
Built-in units
・Wireless charging module manufactured by Murata Manufacturing Co., Ltd.
・Motion sensor
・Electrical capacitance touch panel
・LED
Functions
・Enabling wireless power transmission for multiple devices at the same time at 20 W (10 W x 2)
・When the motion sensor detects the user, the wireless charge function of the table automatically starts.
・The table surface emits light to indicate the charge position and announce start of charging.
Inquiries regarding the prototype
Corporate Technology Research & Development
- The content of the web is information at press time, may change thereafter without notice. Planning goals, risks and uncertainties due to the fact, predictions and may differ from actual results. Please be forewarned.
- "Nissha" is a generic name of Nissha Co., Ltd. and "Nissha Group" is a Nissha Co., Ltd. and its group companies.