Nissha held the Ordinary General Meeting of Shareholders for 94th Business Term
June 21, 2013
Nissha Printing Co.,Ltd.
Nissha Printing Co., Ltd. held the Ordinary General Meeting of Shareholders for 94th Business Term on June 21, 2013 at the headquarters of Nissha. 176 shareholders attended the meeting. After the reports were made, four matters were deliberated and all of them were approved and carried as raised in the original proposal.
After the General Meeting, we held a briefing session of the Presentation of Management Objectives and Strategies with attendance of many shareholders. Junya Suzuki, President of Nissha, and Keiji Kishi, Senior Vice President and Director of Corporate Technology Research and Development, explained about the medium-term business strategy and status of the development of new businesses. Then we answered several questions from attendees about our development of customers, products and business fields.
New products from each business unit and research and development were displayed at the site and the Main hall, a gallery of the Company was shown to introduce the history of printing industry and our business.
We would like to express our deep appreciation to all attendees.
We will make continuous efforts to hold more satisfying general meeting as an opportunity for communication with our shareholders.

Outline of the meeting
Date and time
June 21, 2013 10:00 a.m. - 10:28 a.m.
Venue
Company auditorium, Nissha Printing Co., Ltd. (Kyoto, Japan)
Today's attendance
176 shareholders
Matters reported

The contents of the Business Report and Consolidated Financial Documents for the 94th business term
The Consolidated Financial Documents Audit Report of the Accounting Auditor and the Board of Corporate Auditors
The contents of Non-consolidated Financial Documents for the 94th business term

Proposals resolved
Proposal 1 Election of 7 Directors
Proposal 2 Election of 1 Corporate Auditor
Proposal 3 Election of 1 Alternate Corporate Auditor
Proposal 4 Renewal of Countermeasures Against a Large-scale Purchase of Shares of the Company (Takeover Defense Measures)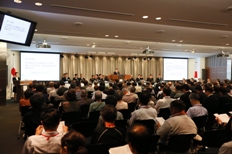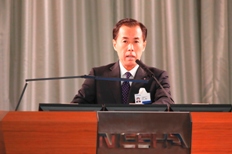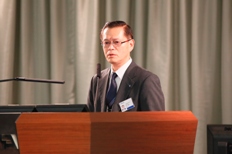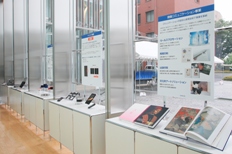 - The content of the web is information at press time, may change thereafter without notice. Planning goals, risks and uncertainties due to the fact, predictions and may differ from actual results. Please be forewarned.
- "Nissha" is a generic name of Nissha Co., Ltd. and "Nissha Group" is a Nissha Co., Ltd. and its group companies.