Nissha's Technology is Adopted as a High-Precision and Ultra-Sensitive Pressure Sensor
Exhibits "Robot Skin, Mounted High-Precision and Ultra-Sensitive Pressure Sensor System" and "A Care Support Tool -Painting Board " (Development: JAPERA) at CEATEC JAPAN 2017
October 2, 2017
Nissha Printing Co.,Ltd.
Nissha Printing Co., Ltd. (hereinafter referred to as "Nissha") is participating in the Japan Advanced Printed Electronics Technology Research Association (hereinafter referred to as "JAPERA") who works toward practical use of flexible devices and printed electronics technology.
JAPERA, in which Nissha participates in sensor development, has developed "Robot Skin, Mounted High- Precision and Ultra-Sensitive Pressure Sensor System" and "The Nursing Support Pressure Sensor which Cares Mental and Body by Fingertips Tracing" through a project managed by New Energy and Industrial Technology Development Organization (hereinafter referred to as "NEDO").
"Robot Skin" is a tactile sensor mounted on a robot and detects various haptic movements such as "stroke", "hit", "knead" and so on. This broadens a range of communication between humans and robots through tactile sense and can be used in various scenes such as nursing care, early childhood learning and entertainment. Also, this sensor is expected to expand to medical applications by developing wearable to a human body in future. Nissha's technology is adopted as high-precision and ultra-sensitive pressure sensor
*
.
On the other hand, "The Nursing Support Pressure Sensor which Cares Mental and Body by Fingertips Tracing" can detect the motion of a finger tracing the letters or figures on the display and measure "strength" "speed" and "accuracy" of its motion. Since this application can be used some kind of game, it will be experimentally used in nursing care facilities etc. in order to help people involved in nursing care or rehabilitation both physically and mentally.
"Robot Skin" and "The Nursing Support Pressure Sensor" will be exhibited at CEATEC JAPAN 2017 (October 3 - 6, 2017, Makuhari Messe), please come.
*Adopt active-matrix system, a type of activation used in flat panel displays or sensors. This method can activate only a target pixel since each pixel on X and Y electrode crossing is attached to a transistor. Compared with the conventional method, the number of gradations of sensing can be increased, which is advantageous for a larger display/sensor and higher resolution.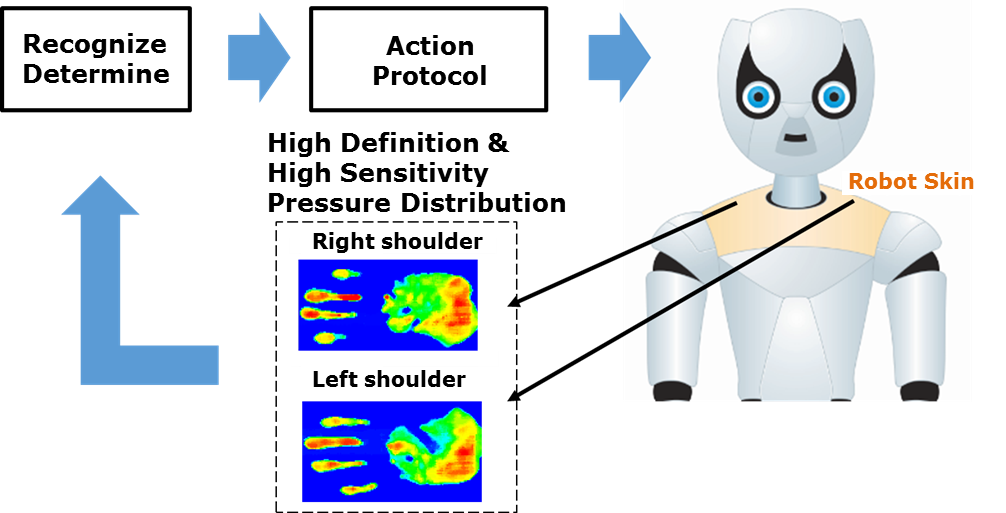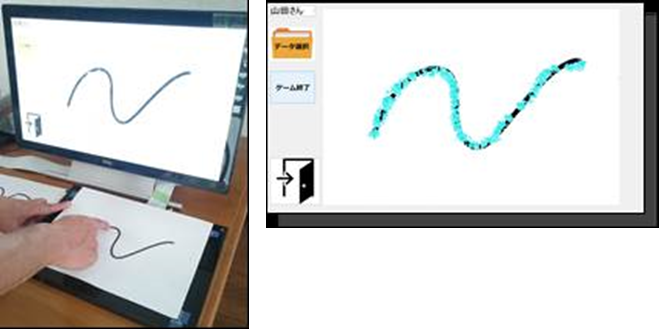 Exhibition overview
Name
CEATEC JAPAN 2017
Period
Oct 3-6, 2017
Venue
Makuhari Messe (Chiba)
Items to be displayed
"Robot Skin"
Booth No.D049 (JAPERA booth)

"A Care Support Tool -Painting Board"
Booth No.S03 (NEDO booth)

*Nissha exhibits some of our wireless sensor products as well at the CEATEC JAPAN 2017.
"EnOcean Illuminance Sensor (under development)"
Booth No.D090 (ROHM CO., LTD. IoT Solutions Corner of Booth)
Official Web site
CEATEC JAPAN 2017
- The content of the web is information at press time, may change thereafter without notice. Planning goals, risks and uncertainties due to the fact, predictions and may differ from actual results. Please be forewarned.
- "Nissha" is a generic name of Nissha Co., Ltd. and "Nissha Group" is a Nissha Co., Ltd. and its group companies.