Presentation of the Nissha Award at the 12th "Supreme Toymaking to Move" Toy Contest GP in KYOTO
February 28, 2018
Nissha Co., Ltd.
Nissha Co., Ltd. (hereinafter "Nissha") was a sponsor of the 12th "supreme toymaking to move" Toy Contest GP in KYOTO (sponsorship: The Children's Monodzukuri Project in Kyoto promotion committee, The Kyoto City Board of Education, and others / venue: Kyoto Kogakuin Senior High School) held on January 21, 2018. Nissha provided teaching materials and operated a corporate booth.
Toy contest is a contest for children in grades 3 to 6 to compete using rubber band-powered toys and devices they made themselves. The contest includes races where the racing cars the children make compete in both speed and distance, as well as design and performance contests where decorated cars are judged. Records were broken time and again in a series of passionate races, and each time a car that incorporated clever techniques was introduced, cheers erupted from the approximately 1,500 visitors, including about 600 elementary school children, driving away the cold of winter with their heated passion.
Nissha provided racing car assembly kits and original stickers for the Beginners' Category, aimed at 3rd and 4th graders, and presented the Nissha Prize (a certificate and trophy) to the top place getters.
At our corporate exhibit booth, set up in a corner of the venue, we had a section where visitors could try solving five puzzles shown on tablets with the help of hints from panels introducing our company's businesses. Many children visited our booth, playing with the tablets while following the panel contents. Parents and children, and groups of friends, all had a lively time enjoying the quiz.
As part of the support for the next generation outlined in our Basic Social Contribution Policy, Nissha is active in the Children's Monodzukuri Project in Kyoto run by the Kyoto City Board of Education. We host a corporate booth at the Kyoto City Inquiry Learning Center for Career Education, Kyoto Monodzukuri-no-Dendo (Monodzukuri Hall of Fame), and also provide teaching materials and programs for the workshops held at the Monodzukuri Workshop for elementary school pupils, with the hope of nurturing children's curiosity in "monozukuri," or manufacturing.

Nissha will continue to support future generations.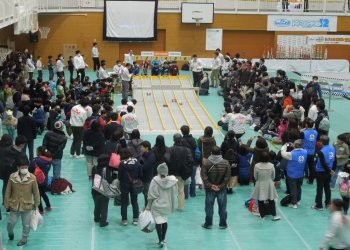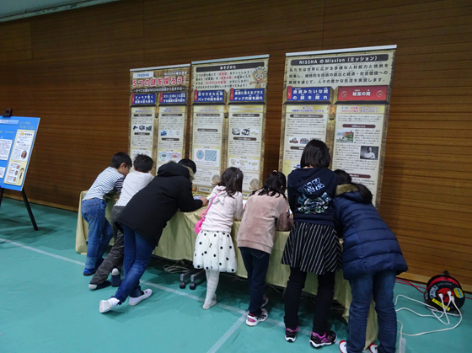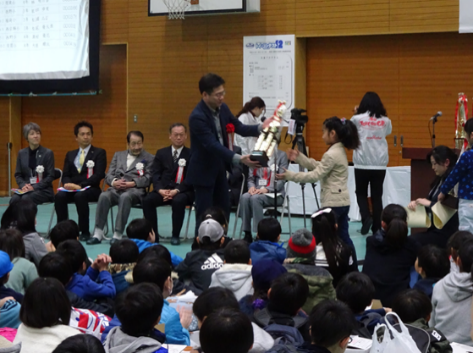 - The content of the web is information at press time, may change thereafter without notice. Planning goals, risks and uncertainties due to the fact, predictions and may differ from actual results. Please be forewarned.
- "Nissha" is a generic name of Nissha Co., Ltd. and "Nissha Group" is a Nissha Co., Ltd. and its group companies.