Exhibits LPWA Long-distance Wireless Sensor
at Wireless Japan LPWA festa

May 23, 2018
Nissha Co., Ltd.
Nissha Co., Ltd. (hereinafter "Nissha") will exhibit product samples at Wireless Japan 2018 LPWA*1 festa to be held from May 23 to 25, 2018 at Tokyo Big Sight. Nissha will exhibit the LPWA Long-distance Wireless Sensor for outside which EnOcean's*2 technologies are used.

Nissha's device business is developing film touch sensor which is the main product and next-generation sensing technology leading a market. A wireless sensor combining Nissha's sensing technology and EnOcean's low power wireless sensor technology provides IoT solution to variety of market according to their needs.

In agriculture, there is information that cannot be obtained without going to the farm land, such as humidity of that day, illuminance, the presence or absence of frost falling on agricultural crops. Temperature/humidity sensor, illumination sensor, soil temperature sensor developed by Nissha for agriculture can monitor agricultural land from a remote place and reduce human burden. In addition, since it automatically collects data, cultivation plan and training management based on data become possible.

Besides agriculture, the LPWA Long-distance Wireless Sensor also offers a variety of products that correspond to disaster prevention applications such as river water level monitoring, monitoring facilities for factories and buildings.
At the exhibition site, EnOcean sensors for indoor use will also be exhibited. Please visit Nissha's booth freely.

Nissha will give a lecture on the theme of outside IoT by LPWA in May24 from 16:00, at the exhibition hall. Please refer to the following for details.

*1 LPWA, an acronym of "low power, wide area," is a collective term for long-distance wireless communications technology requiring little power.
*2 EnOcean is the energy harvesting wireless technology of EnOcean GmbH, based in Germany, ratified as the international wireless standard ISO/IEC 14543-3-10. EnOcean is a registered trademark of EnOcean GmbH. Energy harvesting is the process of converting the smallest amounts of energy from light, heat, and vibrations in the surrounding environment into electrical power.

Wireless Japan 2018 LPWA festa Overview
Name
Wireless Japan 2018 LPWA festa
Period
May 23 to 25,2018
10:00-18:00 (last day 17:00 close)

Venue
Tokyo big sight west 3,4 hall
Nissha booth:8-4-3 LPWA zone13,14

Items to be displayed
LPWA Long-distance wireless sensor
・Transceiver
・Temperature/humidity sensor
・Illumination sensor
・Soil temperature sensor
・Soil moisture sensor
・Ultrasonic wave sensor
・Grain temperature sensor
・Human sensor
・Tilt sensor

Official web site
http://www.wjexpo.com (Japanese only)
Information of a lecture
| | |
| --- | --- |
| Date | May 24, 16:00 - 16:20 |
| Place | First venue at the exhibition hall |
| Theme | Power source and battery free , EnOcean LPWA sensor make outside IoT possible |
Products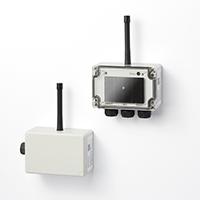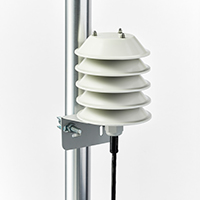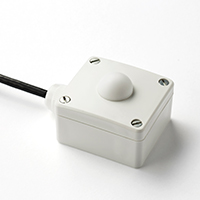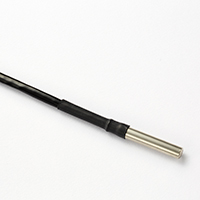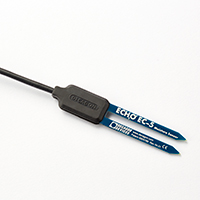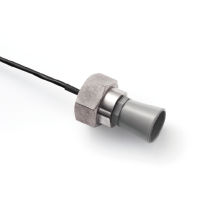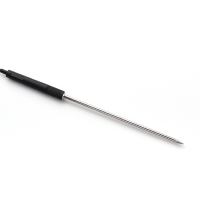 Feature of LPWA Long-distance wireless sensor
● Power source, battery, and wire free
It runs continuously for 365 days in the built-in solar panel, and there is no need to replace the batteries. Because wiring is unnecessary, it can be installed easily.

● Ultra compact and ultra lightweight
Nissha's LPWA Long-distance wireless sensor is lightness, and weight of transceiver is only 310g. Therefore, handling is easy.

● Low maintenance cost Utilizing LPWA technology, data transmission fee from transmitter to receiver does not occur.
*Not including an internet charge.

● High reliability in outside use
Nissha's LPWA Long-distance wireless sensor has dust-proof and waterproofing equivalent to IP 67. In addition, it has the quality to operate without problems under the environment such as low or high temperature, high humidity and strong solar radiation throughout the year.
※IP67 is a waterproof rating defined by by IEC and JIS.

- The content of the web is information at press time, may change thereafter without notice. Planning goals, risks and uncertainties due to the fact, predictions and may differ from actual results. Please be forewarned.
- "Nissha" is a generic name of Nissha Co., Ltd. and "Nissha Group" is a Nissha Co., Ltd. and its group companies.