Initiative for Next Generation Support
"Let's Make a Safari Park" Workshop at Kyoto Prefectural Tanba Special-Needs School
January 9, 2019
Nissha Co., Ltd.
Nissha Co., Ltd. organized a workshop titled "Let's Make a Safari Park" at Kyoto Prefectural Tanba Special-Needs School(Nantan-shi, Kyoto) on December 7, 2018. The workshop was conducted in collaboration with the NPO Kids Meet Artists (Director Haruka Idegami) with the aim of providing "next generation support" in line with Nissha's Basic Social Contribution Policy.

The workshop invited artist duo HANA★JOSS, based in Osaka Prefecture, to introduce participants about the traditional Indonesian music form gamelan and shadow puppet theater wayang. The 15 junior high school studens then tried their hand at making puppets around the theme of a safari park. A lion, a snake, a ghost, and so on—having created unique characters, the students put on a wayang show to the accompaniment of gamelan by HANA★JOSS, taking in a fun moment of fusion between musical and performing arts.

For this session, Nissha provided disposable electrocardiogram (ECG) electrodes as a material for making puppets. The product of the Medical Technologies business segment designed for one-time use offered students the opportunity to explore a medical device through the filter of their own worldview.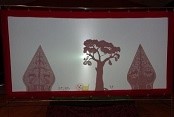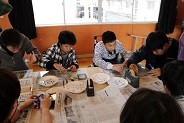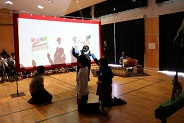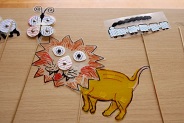 - The content of the web is information at press time, may change thereafter without notice. Due to risks and uncertainties, predictions may differ from actual results. Please be forewarned.
- "Nissha" is a generic name of Nissha Co., Ltd. and "Nissha Group" is a Nissha Co., Ltd. and its group companies.