Supply of Surgical Gowns to
the Ministry of Health, Labour and Welfare
August 20, 2020
Nissha Co., Ltd.
Nissha Co., Ltd. (hereinafter "Nissha") supplied 50,000 surgical gowns to the Ministry of Health, Labour and Welfare (hereinafter "MHLW") on July 29th, 2020.

Surgical gowns are highly functional medical gowns used in operations and other procedures. With the global spread of COVID-19, there is a serious shortage in Japan.

Nissha's Medical Technologies Business Unit manufactures and sells surgical devices and medical consumables on a global basis under our Nissha Medical Technologies brand. Up to now, surgical gowns have not been among Nissha's product lines. However, in order to contribute to the elimination of a supply shortage in medical settings, we procured them through Nissha's global network, and supplied them to MHLW. The surgical gowns will be distributed through the ministry to domestic medical institutions. In addition to supply through the ministry, we are also considering domestic supply through major medical equipment manufacturers.

The Nissha Group has as its Mission the realization of enrichment in people's lives by creating technology and developing it into economic and social value through the diverse capabilities, passion, and leadership of the global Nissha Group. Medical field, which contribute to healthy and affluent life, is one of the Nissha Group's target markets, and we shall continue to provide products and services that meet the needs of people working in medicine through leveraging the Nissha Group's technologies and global networks. We hope and pray that this infectious COVID-19 can be brought under control as soon as possible.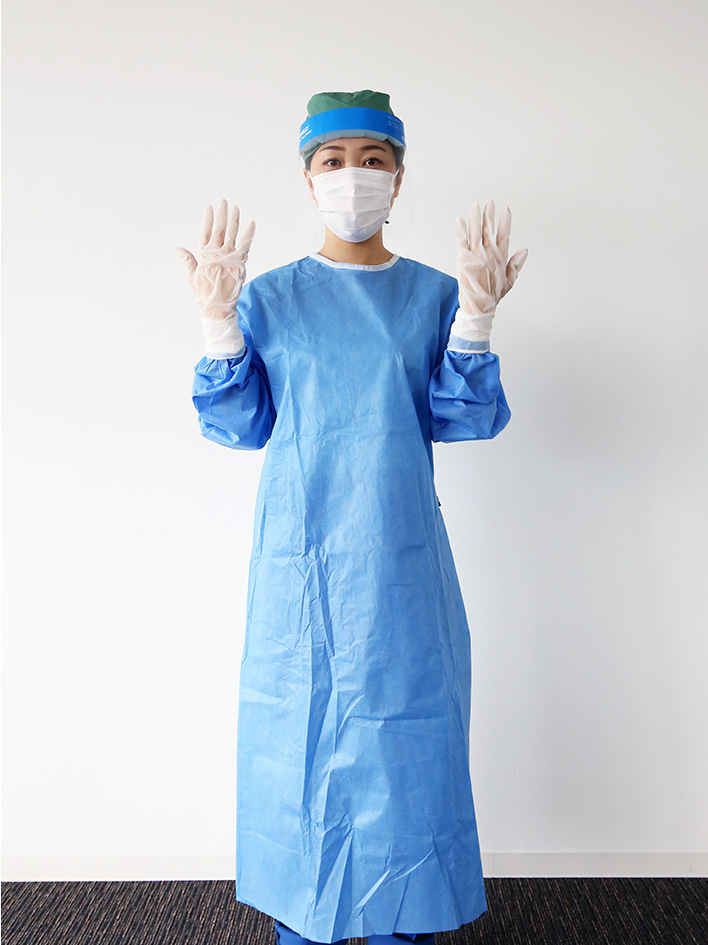 - The content of the web is information at press time, may change thereafter without notice. Due to risks and uncertainties, predictions may differ from actual results. Please be forewarned.
- "Nissha" is a generic name of Nissha Co., Ltd. and "Nissha Group" is a Nissha Co., Ltd. and its group companies.