Exhibit Hydrogen Detectors at "hy-fcell 2023",
the Exhibition for the Hydrogen and Fuel Cell
September 11, 2023
Nissha Co., Ltd.
Devices Business Unit of Nissha Co., Ltd. will exhibit at "hy-fcell 2023" to be held in Stuttgart, Germany from September 13, 2023. This is an international exhibition which has been held for companies of the hydrogen and fuel cell industries and related fields more than 20 years.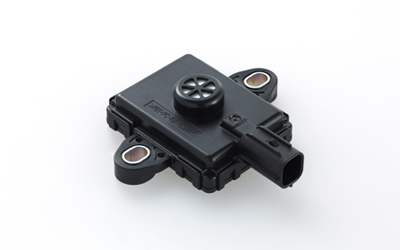 A hydrogen detector is a device for detecting hydrogen gas leaks. The UN-R134-00-S02 international standard requires fuel cell vehicles to have a device for detecting hydrogen leaks installed. Demand for hydrogen detectors is increasing along with the spread of fuel cell vehicles and is also expected to grow for fuel cell systems of the home or infrastructure such as hydrogen stations. Our products have quick response and high selectivity toward hydrogen with high durability.
Inquiry
Please feel free to contact us.
- The content of the web is information at press time, may change thereafter without notice. Due to risks and uncertainties, predictions may differ from actual results. Please be forewarned.
- "Nissha" is a generic name of Nissha Co., Ltd. and "Nissha Group" is a Nissha Co., Ltd. and its group companies.