Announcement of Capital and Business Partnership
with EndoTheia, Inc., Specializing in Endoscopic Devices in the United States
November 7, 2023
Nissha Co., Ltd.
Nissha Medical Technologies (headquartered in New York, the United States, hereinafter "NMT"), a consolidated subsidiary of Nissha Co., Ltd. (headquartered in Kyoto, Japan, hereinafter "Nissha"), has entered into and formalized a pivotal capital and business partnership with EndoTheia, Inc. (headquartered in Tennessee, the United States, hereinafter "EndoTheia").

At Nissha Medical Technologies, we have long been committed to delivering high-quality and value-added products in the field of medical devices on a global scale. Operating as a Contract Design/Development and Manufacturing Organization (CDMO), our comprehensive business model encompasses the design, development, and manufacturing of minimally invasive surgical instruments and medical wearables, primarily for major medical device OEMs.

We recognize the immense growth potential within the CDMO market for medical devices and have focused our efforts on it as a key area for expansion. Our goal is to fortify and broaden our capabilities to respond to the ever-evolving landscape of medical device innovation, expand our pipeline, particularly in the realm of minimally invasive surgical instruments, and explore exciting new possibilities in areas like surgical robotics.

EndoTheia is a U.S.-based startup company in Nashville, Tennessee, with a specialized focus on the design and development of endoscopic devices. It has built upon the original technology transfer from Vanderbilt University creating a substantial portfolio of proprietary technology. EndoTheia has introduced groundbreaking capabilities that enhance the maneuverability and precision of current endoscopic tools. Their patent portfolio provides the basis for technology that holds promise for improving patient outcomes for conventional endoscopic devices and robotic platforms.

This partnership between NMT and EndoTheia will offer significant innovation opportunities by leveraging both companies' design and development engineering capabilities and NMT's extensive manufacturing capabilities. This will provide enabling technology that will drive significant innovation in medical device OEMs' existing device platforms by providing steering for mechanical devices deployed through working channels of existing endoscopes and create new opportunities for steering technology in new endoscopic devices not previously possible.

We are excited about the prospects this partnership brings and the opportunities it creates for both NMT and EndoTheia. It aligns perfectly with our Sustainability Vision (long-term vision) and commitment to leverage enabling technology as a platform to advance patient care as a medical CDMO. We look forward to the synergies and innovations that will result from this collaboration.
EndoTheia Products
Endoscopic Device
Eye-In-Ear System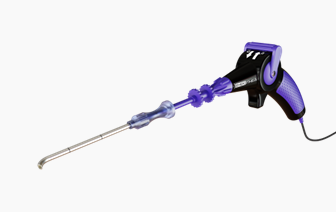 FlexStone Retrieval System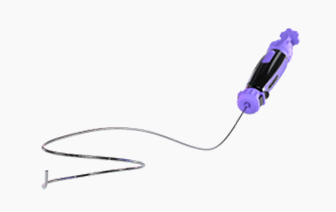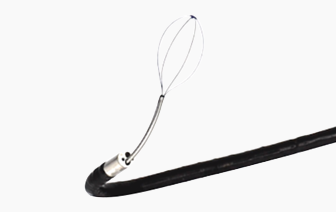 NOTE: EndoTheia Technologies and Products illustrated are a portion of the portfolio. All are in various stages of regulatory market review. Currently, Nissha does not manufacture or sell in Japan.
Overview of EndoTheia, Inc.

| | |
| --- | --- |
| Location | 1720 W. End Ave, Suite 520, Nashville, TN 37203 |
| Representative | Scott Webster |
| Established | 2018 |
| Employees | 10 (As of November 2023) |
| Business Outline | Design and development of endoscopic devices |
| Official Website | https://www.endotheia.com/ |
Outlook going forward
The impact of this transaction on Nissha's consolidated results for the current fiscal year is expected to be negligible. Going forward, if revisions to business forecasts or the announcement of other matters become necessary, we will make prompt disclosure of the same.
- The content of the web is information at press time, may change thereafter without notice. Due to risks and uncertainties, predictions may differ from actual results. Please be forewarned.
- "Nissha" is a generic name of Nissha Co., Ltd. and "Nissha Group" is a Nissha Co., Ltd. and its group companies.