"Technology & Development Award" received from Toyota Motor Corporation
March 2, 2015
Nissha Printing Co.,Ltd.
FIS Inc. (hereinafter called "FIS"), which is a group company of Nissha Printing Co., Ltd., received the "Technology & Development Award (Parts & Materials)" from Toyota Motor Corporation (hereinafter called "Toyota") at the 2015 Toyota Global Suppliers Convention held on February 27, 2015.
The hydrogen detector from FIS for which the award was received was selected for use in the fuel cell vehicle "MIRAI" that Toyota launched in December 2014. The award was for the technology of the detector that simultaneously realizes both high speed detection and a long service life.
Technology & Development Award is presented to suppliers who have greatly improved the appeal of Toyota products through the use of the latest technology.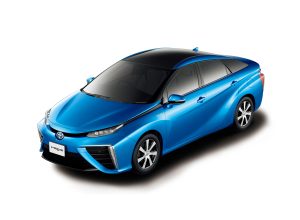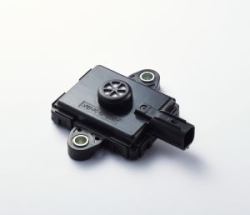 Hydrogen detectors
Hydrogen detectors are devices designed for hydrogen leak detection. Mirai is fitted with two, which will immediately activate and issue an alert in the event of a hydrogen leak.
The Japanese Ministry of Land, Infrastructure, Transport and Tourism (MLIT) requires hydrogen detectors to be installed as a standard feature of fuel cell vehicles fueled by hydrogen.


- The content of the web is information at press time, may change thereafter without notice. Due to risks and uncertainties, predictions may differ from actual results. Please be forewarned.
- "Nissha" is a generic name of Nissha Co., Ltd. and "Nissha Group" is a Nissha Co., Ltd. and its group companies.