Notice Regarding Acquisition of French medical device manufacturer Integral Process SAS
Expand product line in medical device field and strengthen sales channel across Europe
October 31, 2017
Nissha Co., Ltd.
Graphic Controls Group, a wholly owned subsidiary of Nissha Co., Ltd. (hereinafter "Nissha"), concluded a share transfer agreement with the shareholders for the acquisition of French medical device manufacturer, Integral Process SAS (hereinafter "Integral Process") on October 31, 2017. On the same day Graphic Controls Group completed the acquisition of shares and it became a subsidiary.
Background and Objective of Acquisition
In September 2016, Nissha Group acquired Graphic Controls Group, a medical devices manufacturer headquartered in the United States, and positioned it as a core operating company of the Life Innovation business. Graphic Controls Group manufactures and sells its own brand products through it's Vermed strategic business unit under the Vermed brand to medical institutions such as hospitals in North and South America as well as Europe. Graphic Controls Group under their separate Biomedical Innovations business unit, is a major contract manufacturer for top medical device companies.
This acquisition provided Nissha Group a broad product portfolio of medical devices and consumables, manufacturing capabilities for medical devices, and global sales channels in the markets served to expand its business in the medical devices and consumables sector.

Integral Process is engaged in the design, development, manufacturing and sale of medical equipment for hospitals in France and contract manufacturing for medical device companies. Integral Process has a strong customer base and various development, design and manufacturing technologies in product fields such as electrodes and cables.
As a result of this acquisition, we will acquire design, development, production systems, and sales channels in France and across Europe, further strengthening the growth foundation in market.We will expand products by fusing with the Graphic Controls Group's Vermed and Biomedical Innovations strategic business units to further develop businesses that make use of both sales networks.
Outline of Integral Process
Name
Integral Process SAS
Location
12 rue des Cayennes – B.P 20310 78703 Conflans-Sainte-Honorine, France
Representative
Hubert Monier
Veronique Sion
Established
1986
Number of employees
38
Business description
Production and sale and OEM production of medical equipment
Net sales
11,050 thousand euro (JPY 1,492 million)
(Fiscal year ending December 2016)
*The exchange rate is set at 135 yen per euro.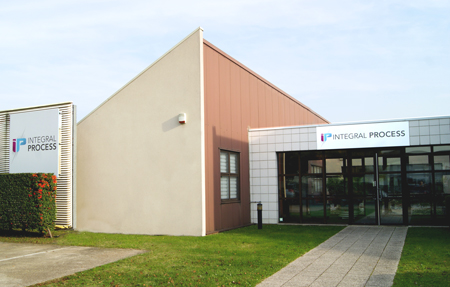 Outline of Parent Company (Graphic Controls Group)
| | |
| --- | --- |
| Location | 400 Exchange Street, Buffalo, NY 14204, USA |
| Representative | Sam Heleba(President and CEO) |
| Established | 1909 |
| Number of employees (consolidated) | Approximately 1,000 |
| Business description | Production and sales of medical devices and consumables, business media, etc. |
| Net sales (consolidated) | USD 138,278 thousand (Fiscal year ended December 2016) |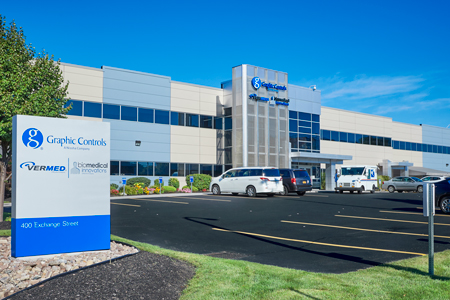 Outlook for the Future
The impact of the acquisition on Nissha's consolidated business results is expected to be minor. Prompt notification will be made should the need arise to revise forecasts or disclose other matters.
- The content of the web is information at press time, may change thereafter without notice. Planning goals, risks and uncertainties due to the fact, predictions and may differ from actual results. Please be forewarned.
- "Nissha" is a generic name of Nissha Co., Ltd. and "Nissha Group" is a Nissha Co., Ltd. and its group companies.